Product Details
Lenovo Y500 Laptop Key Replacement
This Lenovo ideapad Y500 keyboard key replacement is 100% OEM, it will offer you a perfect fit and finish,
currently there seems to be 3 versions on the market, but other may follow.

Please take a look below and compare the version you need to ensure perfect fitment.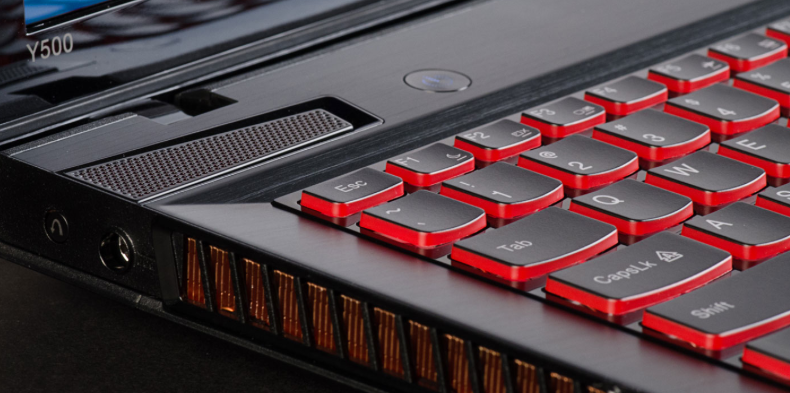 | | | | |
| --- | --- | --- | --- |
| | | | |
| IC12 | | | |
| IC20 | | | |
| IC47 | | | |

What comes with each Lenovo Y500 replacement laptop key order
The Key Cap
This is the piece of plastic that has the letter on it.

The Retainer Clip
The plastic or metal sisscor clip pieces that hold the key cap to the base of the keyboard.

The Rubber Cup
This is the piece of rubber or plastic that acts as the spring to rebound the key after your press it.
Reviews
7 Reviews
It worked and fitment is good. I only gave 4 stars because it took several minutes searching the web for clear instructions on installing the key. Provided instructions didn't match my key, and the online instructions didn't cover the my key type. I found a Youtube video that helped install my key. Need work on making the instructions clearer and available for all offered key types.

I had a problem and they fixed it

I needed a replacement cup, and could have used the key, but didn't really need it. They contacted me shortly after I ordered saying they did not have the key itself. Because of that, they sent me 2 cups to make up the difference in price. In other words, they were willing to find a solution. Good guys. Or guy. Or people. IGN 11/10.

I ordered a replacement key because the plastic that held it to the scissor switch broke on the key, and in my clumsy attempts to fix it I damaged the original scissor switch also. The parts came quickly and fit to the keyboard easily. While I would have appreciated some more thorough directions on how the replacement works (you simply pull the old scissor switch components out, leaving the part directly attached to the socket, and slot the new scissor into the key. There's only one way it could go, but the parts aren't the most durable being small and plastic so forcing it could be bad if you're not paying attention), but other than a few moments of hesitation the replacement went without a hitch.

great , will order again of need be

amd will recommend to anyone

I needed a replacement key and google brought me here. I was not able to find a service like this in the UK so reluctantly ordered from this company. However I was happily surprised to find that my item was delivered much sooner than I expected and was perfect quality. Highly recommended. Thank you.

Great selection of resources

Saved me a much more expensive repair job on my laptop - hopefully I won't need to do it again, but if I do replacementlaptopkeys.com has my business.

good product, price, results.

finding my key I here was simple.. installing was a breeze..
IBM Lenovo Y500 Laptop Keys Replacement
Video Installation Guide
#soeasy2install
Laptop key installation are so simple a kid can do it. Follow our FREE & EASY video guides.
Installation Videos