Product Details
Sony VPCSB Series Laptop Key Replacement
Sony VPCSB Series Laptop Key Replacement
These keys are compatible with ALL Models of the VPCSB Series.
This VPCSB Series laptop keyboard keys is 100% OEM, Offers Perfect Fit & Finish, This model comes in 2 key colors,
BLACK or SILVER, this listing is for the BLACK key, If you need the silver version click SILVER.
Please take a second to verify your retainer hinge clip matches version SC12 below, the hinge clip is the
plastic thing under the key cap.


 

| | | | |
| --- | --- | --- | --- |
| | | | |
| SC12 | | | |
This is the layout of the keyboard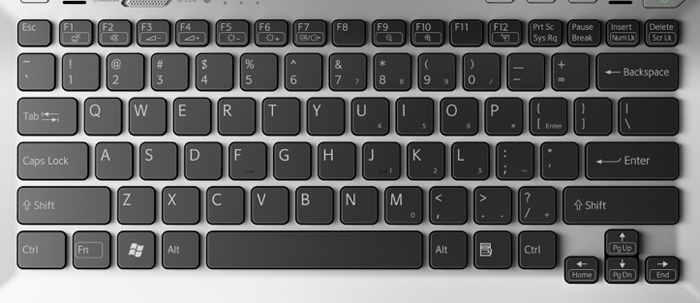 What comes with each laptop key kit.

The Key Cap
This is the piece of plastic that has the letter on it.

The Retainer Clip
The plastic or metal sisscor clip pieces that hold the key cap to the base of the keyboard.

The Rubber Cup
This is the piece of rubber or plastic that acts as the spring to rebound the key after your press it.
Sony VPCSB Laptop Key Replacement (BLACK)
Video Installation Guide
#soeasy2install
Laptop key installation are so simple a kid can do it. Follow our FREE & EASY video guides.
Installation Videos